Sumatra, a large Indonesian island west of Java and south of the Malay Peninsula, is known for its rugged tropical terrain, wildlife and smouldering volcanoes. You will find Gunung Leuser National Park and volcanoes Mount Sibayak and Mount Sinabung. It's not easy to get to. And definitely not touristy. Home to Orangutans, Thomas Leaf Monkeys, Gibbons, 300 odd bird species and a rain forest that takes your breath away. Paradise!
Our trip stars with us chancing upon an Eagle Owl near the Gundaling Lookout.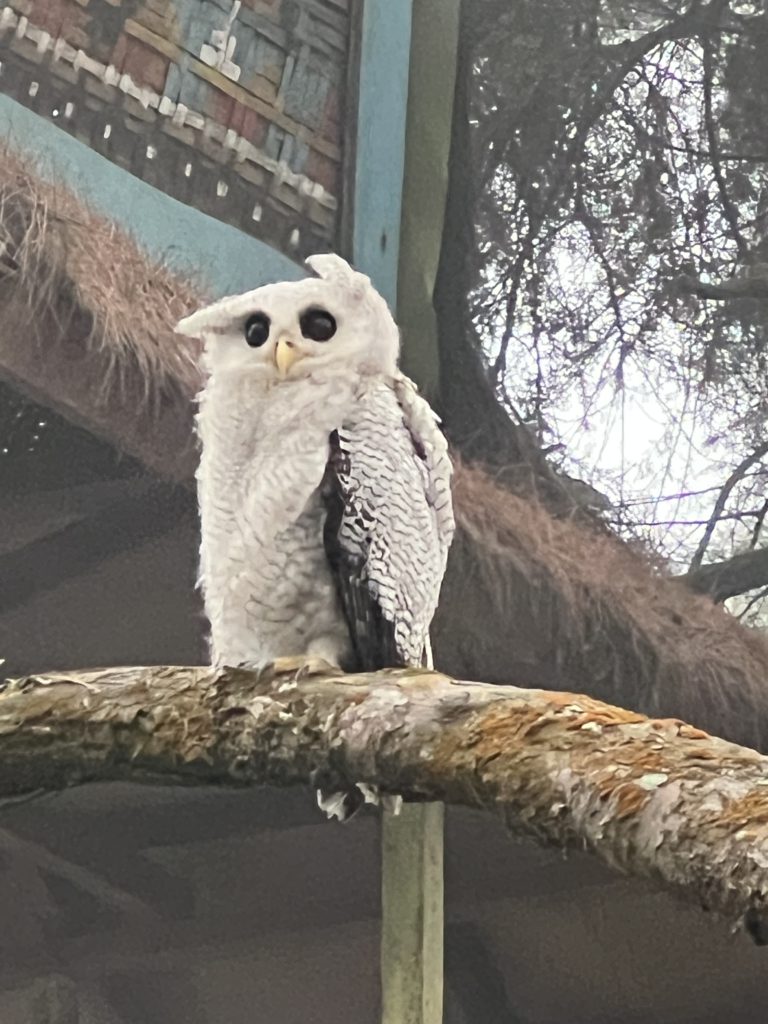 Mount Sibayak
The next day we hike up Mount Sibayak in the wee hours. Hike is 310 Meters high. Took 1.5 hours from the entrance. Magical Volcano with sulphur plumes and boiling geysers. We didn't see the sunrise, but we were greeted with magical mist.
Gunung Leuser National Park Jungle Trek
We were off on our overnight trek through the Jungle. Met the beautiful Orangutans, Thomas Leaf Monkeys, Gibbons, Macaque monkeys and a peacock that looks nothing like the Indian peacock. The trek was challenging as it was steep in places. The weather was hot and humid. A few leeches on the way as well. The hike is about 200 Metres in 2 hours of ascent and 1 hour of descent to the camp site where we stayed overnight.
Bat Cave!
We heard of a bat cave near Bukit Lawang. Heard it might be a bit of challenge to climb but little did I under estimate it. I barely made it to the first chamber. Karthik braved further to the second chamber. The cave, the animals, the experience is thrilling and terrifying! Check this out.